Click on a Beer for more information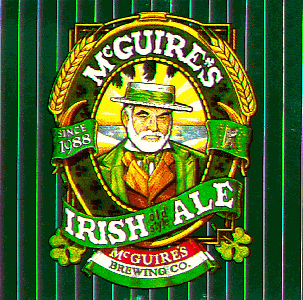 The pride of McGuire's!
Our Red Ale was the first beer we brewed and remains our most popular. Beer gurus Michael Jackson and Fred Eckhardt have both praised its smooth and malty character. This full bodied ale is great for sipping and goes well with most food, especially McGuire's great steaks!
McGuire's Irish Red is also available for purchase in bottles and kegs. Contact your local grocer, convenience store or spirits retailer for availability.
Alcohol 4.5% by volume.